Quadoro Launches Social Infrastructure Fund with Municipal Administration Building in Duisburg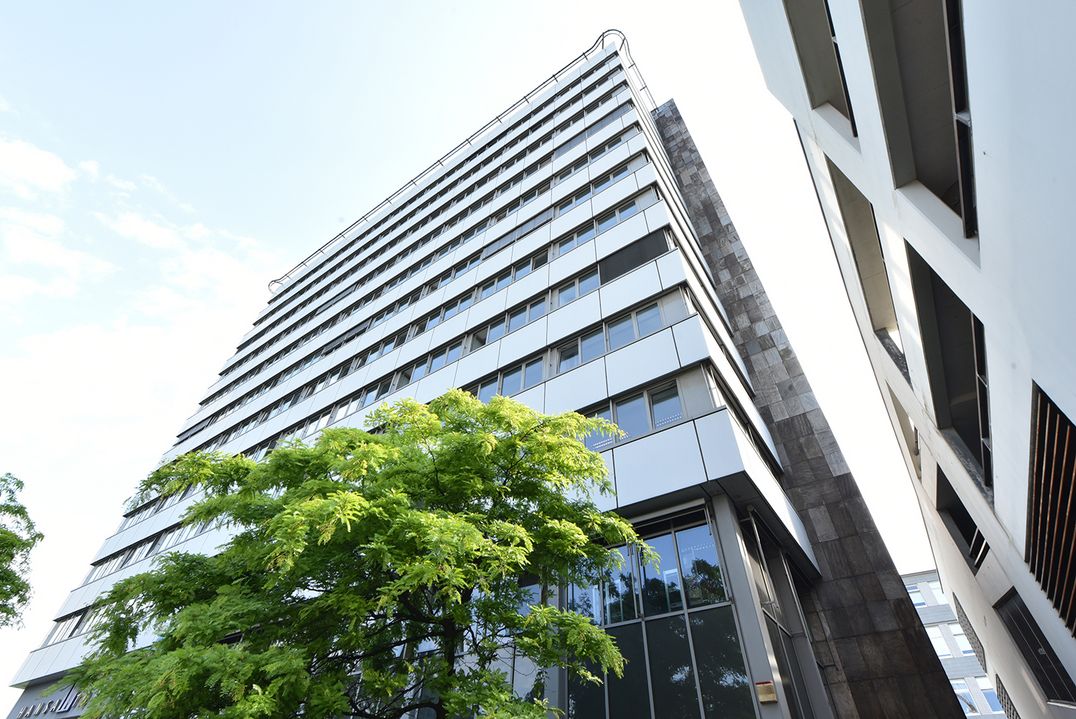 The seller was the real estate company CINTHIA Real Estate GmbH. Target properties of the fund include buildings with public administration tenants.
Constructed in the 1970s, the 12-storey office building is located in the western part of Duisburg's city centre. It has a rental area of around 5,300 m² and also encompasses a multi-storey car park with 114 parking spaces. The property has been regularly refurbished and modernised over the past 30 years. The building is home to the City of Duisburg's Accounting and Tax Office.
The above-average sustainability rating of the building is achieved, for example, through the location of the building, the connection to the local public transport system, heating by means of district heating and energy-saving lighting. In order to further optimise the ecological sustainability of the building, additional investments will be made next year.
Michael Denk, Managing Director of the AIFM, commented on the property: "We are delighted with this first acquisition for QSI. Capital investments in the social infrastructure sector are characterised by a performance that is largely independent of the economic cycle and have increasingly become the focus of investors in recent years."
QSI is for semi-professional and professional investors and is a sustainable financial product in accordance with Article 8 of the EU Sustainable Finance Disclosure Regulation. All properties must meet strict requirements with regard to their environmental, economic and social sustainability or ethical aspects.
Further information on the QSI can be found at www.sustainablerealestate.de/QSI.
Blue Tree Real Estate GmbH acted as an estate agent in the acquisition.