Quadoro Completes new Development Project in Finland for Sustainable Special AIF QSREE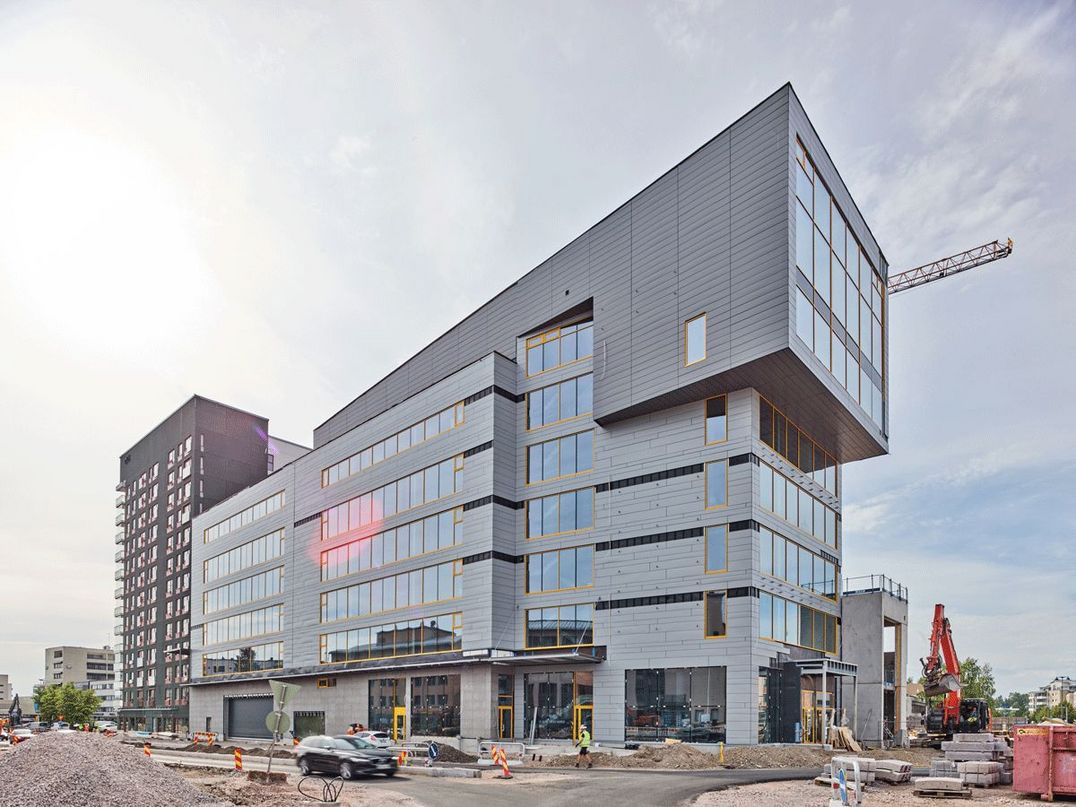 The property is located in the centre of Järvenpää, one of the fastest growing cities in Finland. Järvenpää is located around 40 km north of Helsinki and is part of the Helsinki metropolitan area.
The office building was constructed according to LEED Gold standard and comprises a flexible lettable area of around 6,600 m² distributed over seven above-ground floors and a basement. The property also has more than 100 parking spaces in the adjacent parking garage. The directly adjacent pedestrian zone and the nearby "Prisma" shopping centre offer an excellent infrastructure. The proximity to the railway station and airport ensures optimal transport connections. The main tenants of the property are the city of Järvenpää and the regional cooperative bank.
Matthias Altenrichter, Head of Asset Management at Quadoro Investment GmbH, commented on the completion of the property: "We were able to achieve full occupancy of the building on its transfer and will continue to manage the property with our team. We are also currently moving forward with the #campus4 project development of the new QSREE office building in Brunswick (Germany)."
Further information on Quadoro Sustainable Real Estate Europe can be found on the website www.sustainablerealestate.de/qsree.